02 Jun 2022

|

Update
Fighting climate change with big data
Water Corporation's sustainability champions recently participated in City of Canning's Changing Your World conference. The three-day event saw a diverse cross-section of government, businesses and community come together to unlock solutions to climate change.

Owning our impact was the key focus of the creative debate. Thought leaders from innovation, social impact and circular economy spaces led the conversation.

Our presentations showcased some of the way we use data to achieve sustainability.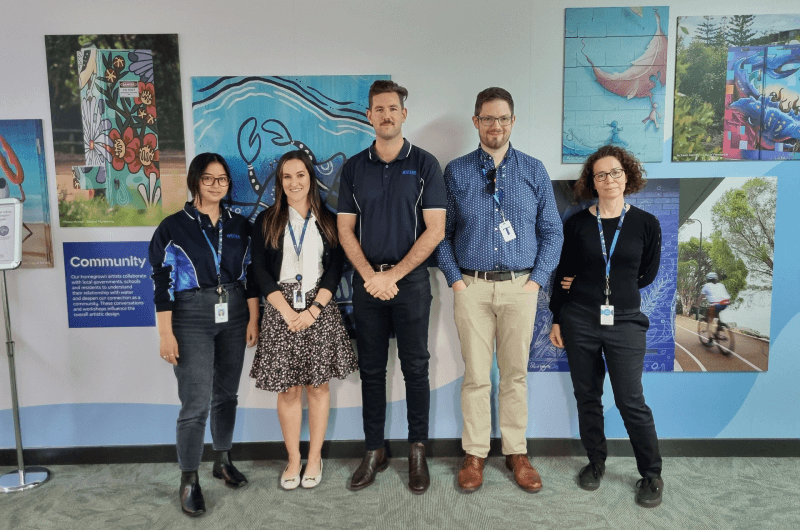 Water Corporation sustainability champions attending City of Canning's Changing Your World conference
Driving down emissions
We know we use a large amount of energy for water pumping and treatment process across the state. So we're constantly looking for ways to improve energy efficiency and focus on renewable sources.

One way is optimising our electric vehicles. We make sure they charge during off-peak periods. This reduces carbon emissions and dollars spent. How? The emissions intensity (the amount of emissions produced) of the grid lowers, because more renewable energy is being generated.
Studying the community
A large residential study we carried out over the past two years, also proves the power is in the data. By collecting and analysing a range of data sources, we now have a complete picture of water use in the community. The study provides us with invaluable insights to inform water planning.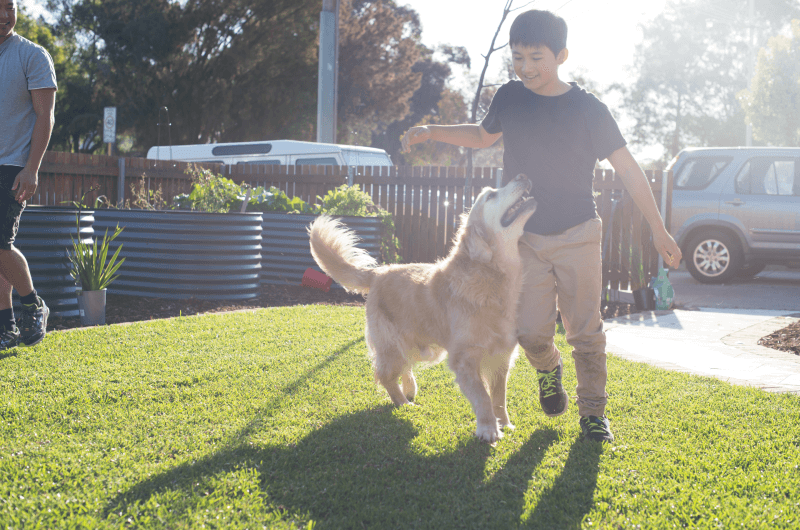 Urban cooling benefits
Our spatial intelligence analyst shared a case study analysing urban heat. 20 years ago, a Water Corporation drain was converted into a living stream. Thermal heat modelling today, demonstrates a clear reduction in temperatures on hot days. This cooling benefit is felt throughout the surrounding community.
Connecting people to waterways
We can also make an impact by educating our community on the importance of healthy waterways. Rivers, lakes, estuaries and wetlands are intrinsic to our lifestyle. But they are affected by our daily actions. To help show the value in protecting these precious spaces, we increase water literacy in the area. Our Drainage for Liveability Project is a prime example. We transform stormwater drains to create sustainable green areas for the community to enjoy.

The more connected we are to our most precious resource, the more positive impact we can make on this planet.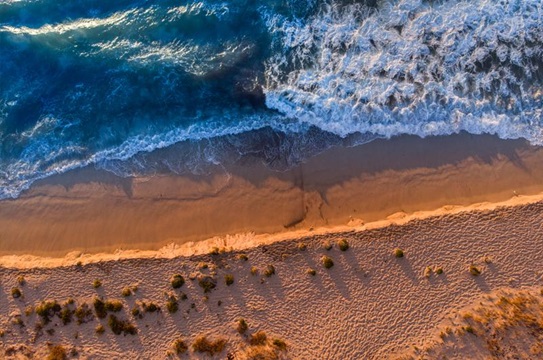 Stay up to date with all things climate change
Learn about the effects of climate change in WA and what we're doing to reduce our impact.
Read more