COVID-19 coronavirus response
Water Corporation has a range of measures in place to manage the impacts of COVID-19, to ensure we continue to provide safe and reliable water, wastewater and drainage services to our customers across Western Australia.
We're working to ensure you continue to receive the service and support you expect from us – our crews are on the road, and our call centres are helping our customers.
---
What we are doing
We are here to support you
We know some of our customers are finding it hard to pay their bill and we are here to help. We have financial support programs, including:
The WA Government has also announced a freeze on increases to household fees and charges until at least 1 July 2021.
To avoid waiting on the phone, please use our online self-service options, this is the most efficient way to get the help you need. Once you submit your online enquiry, one of our team members will be in touch to help you as soon as possible.
If you'd prefer to speak with someone, our friendly employees are available to speak with you – all you need to do is phone 13 13 85 from Monday to Friday, 8am to 5pm.
We are working with the WA Government
The State Government announced a range of measures in the wake of COVID-19.
$607 million stimulus package to support WA households and small businesses.
This package includes a freeze on increases to household fees and charges until at least 1 July 2021.
You will continue to receive a two-monthly bill which will require payment – again, if you are having difficulty paying your bill please contact us so we can help.
$1 billion COVID-19 economic and health relief package unveiled.
No households in Western Australia experiencing financial hardship as a result of COVID-19 will have their water supply restricted.
No interest will be charged on deferred bill payments for those experiencing COVID-19-related financial hardship.
No small businesses facing financial difficulty due to COVID-19 will have their water restricted due to late payments and no interest will be charged on deferred bill payments.
We are keeping our employees safe
Arrangements have been made in line with WA Government advice in order to protect the health and safety of our employees and the community.
Delivering water, wastewater and drainage operations is an essential service, so you may notice our crews are still on the ground carrying out essential work, while adhering to the latest health and safety advice.
A large number of our employees are currently working from home, and have access to the necessary support to help them to continue performing their essential roles.
What you need to know
Your water is safe
Your drinking water supply is safe. The drinking water we supply to the Western Australian community meets 100% of the health requirements set by the Department of Health. Water treatment and disinfection processes, including use of chlorine, are effective in removing viruses from water supplies.
The advice from the World Health Organisation (WHO) and the Water Services Association of Australia is that there is no evidence Coronavirus is transmitted by drinking water.
We are also prepared to ensure the reliability of your water supply. Our water treatment plants are secure, have back up power supplies and require limited employees to operate them, with some able to be operated remotely.
There is no need to buy bottled water as safe tap water will continue to be supplied directly to you every day.
Maintenance and infrastructure projects
We are continuing to carry out essential preventative maintenance and continuing infrastructure projects to ensure our customers continue to receive the essential water, wastewater and drainage services we provide. Carrying out maintenance minimises the chance of unplanned water supply interruptions, which can sometimes lead to lengthy outages for a large number of households.
We understand more people are working from home, so we've made adjustments to minimise potential impacts on our customers, including carrying out work overnight where possible.
We take our role as the principal supplier of water, wastewater and drainage services to some 1.3 million customers across WA seriously. Our employees are part of your community, so we appreciate your understanding if it does take us a little longer to answer your call, or respond to a job - please bear with us and know that we appreciate your patience.
What you can do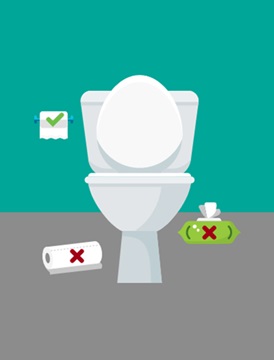 Advice Article
Think before you flush
We're asking the community to make our wastewater crew's work-day easier, by ensuring they only flush the 3P's – pee, poo and (toilet) paper. Items such as wet wipes, paper kitchen towel and sanitary products should be disposed of in a bin, as this material does not break down in wastewater pipes and can cause blockages.

Tips on what not to flush
Read our frequently asked questions
If you have any more questions about COVID-19, our financial support options or how we are protecting your supply, please visit our FAQs page.
Visit COVID-19 FAQs page
Access self-service options online
Our contact centre remains dedicated to assisting you throughout this time, and we're working hard to respond as quickly as possible.

To help us resolve your enquiry faster, please submit your request by using one of our online self-service options. One of our team members will be in touch to help you.
See our self-serve options
Latest updates
07 Jul 2020

|

Media Release
Projects supporting children with special needs, caring for local wildlife and promoting cultural learning are among those to receive funding through the latest round of the Water Corporation's Kimberley Community Grants Scheme.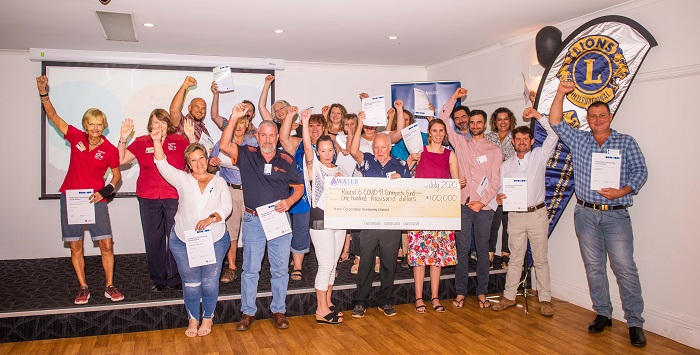 01 Jul 2020

|

Media Release
Regional businesses will benefit from a delay to planned increases in non-residential water charges across 10 regional schemes.
18 Jun 2020

|

Update
We're working with our contractors across WA to manage the delivery of our waterwise offers.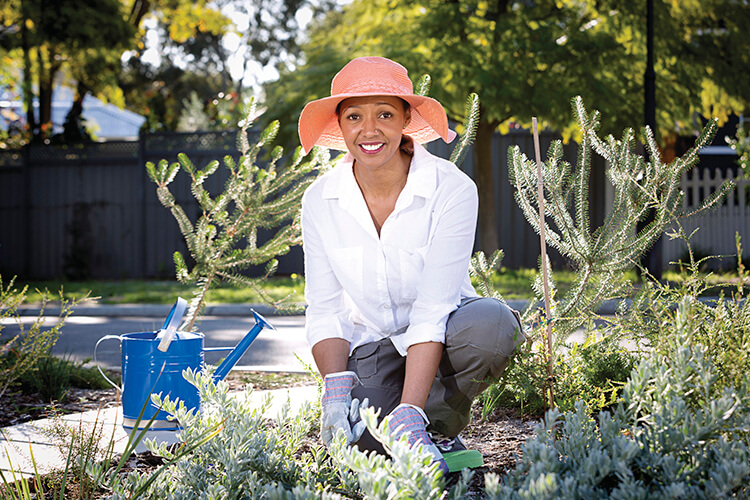 For more information
Keep checking WA.gov.au for the most up-to-date information and advice.
For up-to-date COVID-19 health information, including what to do if you suspect you have COVID-19, visit the Department of Health' Healthy WA website or call the Coronavirus Health Information Line on 1800 020 080.
A number of water industry groups have resources available about COVID-19 and the operation of water and wastewater services.
---