20 Oct 2016

|

Media Release
Dale Christian School celebrates National Water Week
Students at Dale Christian School in Armadale have been learning about our most precious resource – water – as part of its National Water Week celebrations this week.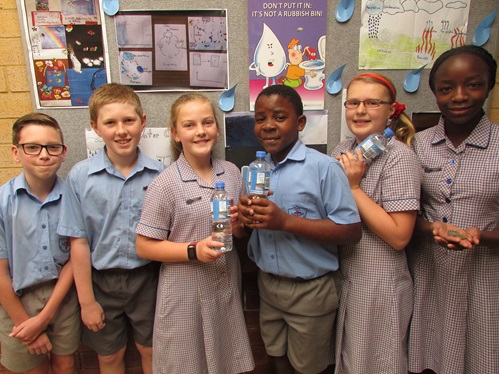 Teachers at the school have been educating students about the importance of saving water since 2003, through Water Corporation's Waterwise Schools Program.

Water Corporation General Manager Customer and Community Group, Catherine Ferrari, congratulated the school for sharing the waterwise message.
"It's vital the next generation learn about the importance of saving water and National Water Week is the perfect opportunity to highlight this," Ms Ferrari said.
"National Water Week is held in October each year and provides schools with a great opportunity to promote waterwise messages and hold water themed activities.
"Thank you to the teachers and students at Dale Christian School for your dedication to our Waterwise Schools Program and for taking part in National Water Week."


Dale Christian Primary School's Waterwise Schools' Program Coordinator, Gary Mewhor, said water education at the school was embedded across all year levels as part of the curriculum.
"We are holding a blue dress up day during National Water Week, with funds raised to be donated to a water aid charity," Mr Mewhor said.
For more information about the Waterwise Schools Program or National Water Week, visit www.watercorporation.com.au/waterwiseschools

National Water Week is held in October each year. This year's theme 'Water - life - growth' encourages sound water practices and investment in water sources

Over the past 21 years, there have been 563 Waterwise Schools recognised across Western Australia
---
Media Enquiries:
Contact: Media Team
Phone: (08) 9420 2555