04 Aug 2022

|

Update
Cyclone-proof water for Karratha
Karratha's water supply is secure for decades to come with a new more cyclone-proof water tank. 2020's Tropical Cyclone Damien damaged the previous tank supplying most of Karratha's water.
Changing with the climate
Extreme weather events are becoming more frequent intense in our state's North West. Planning for the long term is essential to mitigate the local impacts of climate change.
The impressive new tank has concrete walls and a concrete roof. The strength of the concrete will be better able to withstand severe weather events. It will also need less maintenance over time. An alternative, like steel, would have a lower initial capital cost but would require ongoing monitoring and re-roofing every 25 years.
Big numbers making a big impact
The new tank is some 42 metres in diameter and 15.5 metres high, built to hold a massive 20 million litres of water. A total of 32 pre-cast panels makes up the tank, each weighing between 55 and 70 tonnes.

This permanent solution to Karratha's water demands is enough to act as a reserve supply for the whole area. The project also included a bypass to allow for supply direct to reticulation Karratha.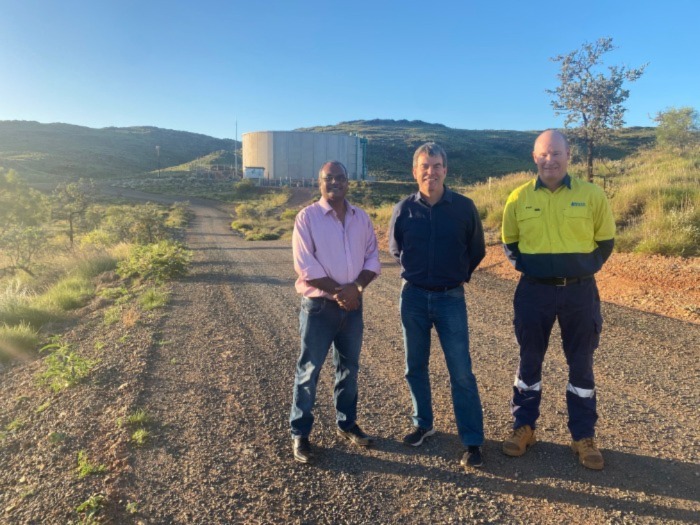 Member for Pilbara Kevin Michel MLA, Minister for Water Dave Kelly MLA & Ryan Lind, Water Corporation Service Delivery Manager, North West Region
Teamwork makes the dream work
The tank project was a combined effort of WA local subcontractors. The concrete base pour alone, required a 48-person team effort over 17 hours.
SRG Global constructed the tank within the existing footprint at the Karratha site. Aboriginal-owned subcontractor Yurra supported the project with essential road and earth works.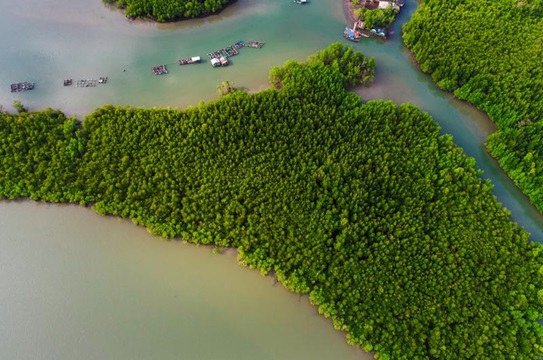 Learn more about the North West's water supply
See how we're responding to population growth and climate change in the region.
Learn more