Securing Denmark's water supply
Project goal:
Secure Denmark's water supply through the construction of a 43km pipeline
Delivery Date:
July 2021
Status:
Work to connect Denmark to the Lower Great Southern Towns Water Supply Scheme is complete.
Visit our engagement hub for more information on this project.
Denmark pipeline
Connecting Denmark to the Lower Great Southern Towns Water Supply Scheme
Denmark, like many parts of Western Australia, is experiencing the impact of climate change through declining rainfall.

The town has experienced a number of dry years since records began back in 1911.

Denmark's drinking water has historically been supplied from Quickup and Denmark River dams. Neither dam is connected to a wider scheme, so both are reliant on localised rainfall and streamflow to fill up each winter to last for the rest of the year.
As the town no longer receives consistent, annual rainfall, Denmark's dams can no longer be relied upon as the sole source of water supply.

To secure Denmark's long-term water supply in response to climate change, planning began to build a pipeline from Albany to Denmark in mid-2019.
Following two years of extensive consultation with impacted landowners and government organisations, the 43km pipeline is complete and ready to use when required.
The pipeline will allow Denmark's drinking water supply to be alternated between the Lower Great Southern Towns Water Supply Scheme and Quickup Dam as required.
With Denmark's water supply now secure, we will continue responding proactively to the ongoing challenges of climate change by investigating potential new water sources in the Great Southern region.
Project highlights
The original $32 million project cost was reduced to $25 million following extensive landowner consultation and improvements to the design of the pipeline route.
The project invested more than $6.2 million in the Great Southern region through the hiring of local workers and use of local materials and services. This exceeds the initial target of $4.8 million and does not include expenditure on accommodation and hospitality.
198 Western Australian workers were employed to deliver this project, with more than 186 workers directly from the Great Southern region.
The project successfully fulfilled its commitment to minimise impact on the local environment, achieved through careful design and construction methodology. As a result, no State or Federal environmental approvals were required; all Black Cockatoo habitat trees were retained; and clearing was limited to 144m2 from the original 250m2. This area is far smaller than a typical suburban building block and represents an incredible environmental achievement for a project of this size.
Waterwise Towns Program achievements
The Waterwise Towns Program in Denmark has saved more than 32 million litres of water between October 2019 and May 2021. This involved:
270 households participating in the plumbing retrofit program
121 households swapping out 160 inefficient showerhead
50 households awarded a rainwater tank rebate
Almost 90 single flush or high use dual flush toilets were swapped for more efficient toilet models at local share facilities.

Stage 5 water restrictions were in place from 1 October to 31 December 2019 and saved around 30 million litres of water – equivalent to almost 715 backyard swimming pools.
Denmark pipeline news
10 Dec 2021

|

Media Release
Student artists from Mackillop Catholic College in Busselton have teamed with local artist Andrew Frazer and Water Corporation to transform part of the new Vasse Diversion Drain into a vibrant public mural.
19 Oct 2021

|

Media Release
South-West residents can now claim a rainwater tank rebate and swap inefficient showerheads for waterwise alternatives thanks to Water Corporation's 2021-22 Waterwise Towns program, launched during National Water Week.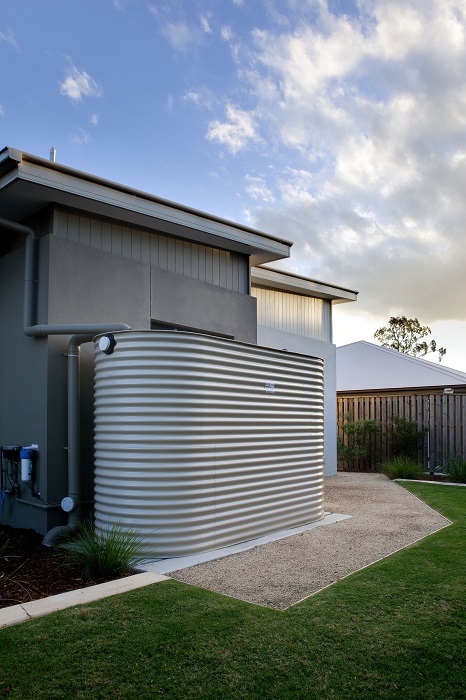 01 Sep 2021

|

Media Release
Busselton's flood protection has been significantly enhanced with the official completion of the $29 million upgrade to the Vasse Diversion Drain, announced today by Water Minister Dave Kelly.