20 Oct 2016

|

Media Release
Bunbury Catholic College Mercy Campus celebrates National Water Week
Students at Bunbury Catholic College will learn about our most precious resource – water – as part of its National Water Week celebrations this week.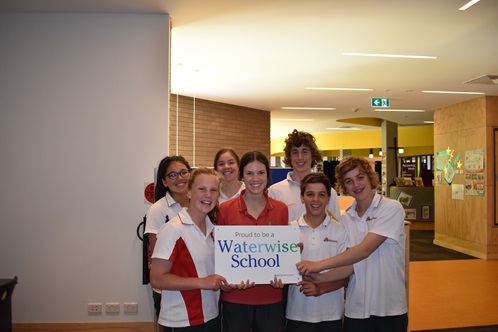 Teachers at the school have been educating students about the importance of saving water since 2013, through Water Corporation's Waterwise Schools Program.

Water Corporation South West Regional Manager, John Janssen, congratulated the school for sharing the waterwise message.
"It's vital the next generation learn about the importance of saving water and National Water Week is the perfect opportunity to highlight this," Mr Janssen said.
"National Water Week is held in October each year and provides schools with a great opportunity to promote waterwise messages and hold water themed activities.
"Thank you to the teachers and students at Bunbury Catholic College for your dedication to our Waterwise Schools Program and for taking part in National Water Week."

Bunbury Catholic College's Waterwise Schools' program coordinator, Kelli Schmitt, said water education was an important part of the curriculum.
For more information about the Waterwise Schools Program or National Water Week, visit www.watercorporation.com.au/waterwiseschools
National Water Week is held in October each year. This year's theme 'Water - life - growth' encourages sound water practices and investment in water sources

Over the past 21 years, there have been 563 Waterwise Schools recognised across Western Australia
---
Media Enquiries:
Contact: Lauren Lane
Position: Regional Engagement and Communications Officer
Phone: (08) 9725 5148