15 Aug 2016

|

Media Release
Streamflow update - Perths drinking water dams
With just three weeks left of winter to go, and despite the public perception we've had a wet winter, we are only now starting to see streamflows into Perth's drinking water dams.
As of 8 August, 10.3 billion litres of water has made its way into Perth's dams. This is the equivalent of more than 4,500 Olympic sized swimming pools of water.
Although this may seem like a lot of water, to put it into perspective, we supply more than 290 billion litres of drinking water a year to more than 2 million people connected to the Integrated Water Supply Scheme (IWSS) in Perth, the Goldfields and Agricultural Region and some parts of the South West.
The streamflow is welcomed, however 10.3 billion litres is far less than the post-1975 annual average of 189 billion litres our dams used to receive. Last year, Perth's dams received the lowest level of streamflows since records began in 1911 – only 11.4 billion litres of water.
While we are hopeful we will continue to receive better streamflows this year, we have still planned for it to be lower than average because winters over the past decade have been so dry.
Four of the past six years have been among the worst recorded in terms of water reaching Perth's drinking water dams, the soil in our catchments is very dry.
It is for this reason that our water supply planning is not static - we are constantly responding and adapting to changing circumstances, including climate, by identifying and adding new sources when needed.
Our planning to-date has ensured Perth's water supply scheme made it through the worst inflows on record last year and this will continue into the future.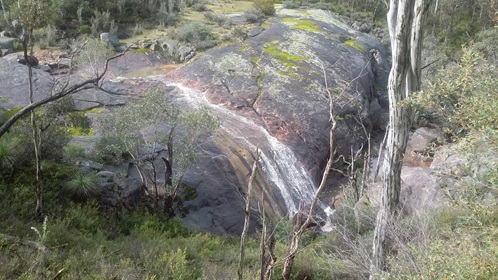 Dam Levels
Our metropolitan dams are holding slightly less water than this time last year. As of 15 August, dam levels are at 28.1 per cent capacity.
While dam levels look like they rise slightly during the wetter months, this may not be as a result of increased rainfall and streamflow.
Groundwater and desalinated water from our desalination plants are stored in these dams during times of low demand so it is available when it is most needed in the warmer months.
Perth's dams are interconnected and we are able to transfer water from one dam to another to meet operational requirements and maximise storage capacity.
Winter sprinkler ban
Perth residents are acutely aware of the importance of saving water in our drying climate, and the vast majority of people support the Winter Sprinkler Ban.
The ban has been a permanent water saving measure since 2010, saving around 4.5 billion litres of drinking water last year.
Water Corporation is currently receiving more than 200 reports a week from members of the public witnessing breaches of the ban.
While most people do the right thing, there were 1,748 reports made over June and July, compared to 1,311 from the same time last year.
It really bothers Perth people to see water running down the road from someone's sprinklers in the middle of winter, especially when it has been raining.
We appreciate the assistance we receive from members of the public in reminding people to turn their sprinklers off during winter and rest assured these are always followed up by our inspectors out patrolling the streets.
The number of Perth residents fined for using their sprinklers during the sprinkler ban has also jumped by 600 per cent compared to the same time last year.
During the first two months of winter, 854 residents were issued with a $100 infringement for using their sprinklers during the ban, compared to just 140 last year.
The infringement system was a very effective way of changing people's behaviour and the vast majority of people receiving a fine did not re-offend.
When someone is reported as breaching the ban, they are issued with a warning from Water Corporation. A fine is issued when the breach is witnessed directly by one of our inspectors.
People who witness a breach of the ban can make a report at www.watercorporation.com.au/breach or call 13 10 39.
Please quote Water Corporation spokesperson Clare Lugar.
---
Media Enquiries:
Contact: Media Team
Phone: (08) 9420 2555